Shipboard
Falmouth | Cork | Dublin | Edinburgh | Hamburg
Amsterdam | Brussels | Paris | Shipboard | Ramblings

When the tour

s were over we would return to the ship where we would have dinner in the main dining room. We dinned with two other couples who were assigned to our table. Cathy and Barry were from Southern California where they headed a CPA firm, Cathy has a Jaguar S- Type also. They were the consummate wine connoisseurs.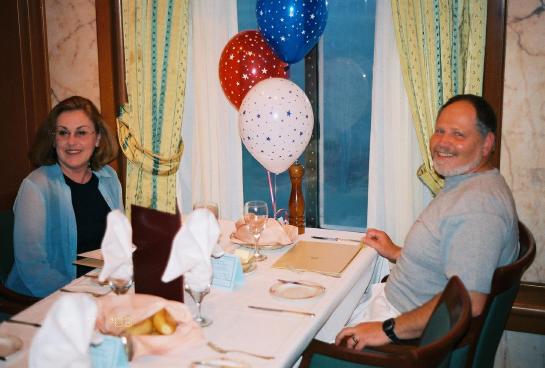 Cathy and Barry

The other couple, The Good Doctor and the Mrs. were from Texas where he was an anesthesiologist

in a cancer treatment facility and she a concert pianist. Dinner was good and we continued to talk with them for several hours, we were almost always the last table of people to leave the dining room.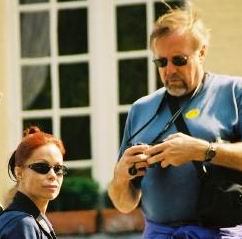 The Good Dr. and the Mrs.
The following pictures are of various things that we took pictures of during the cruise.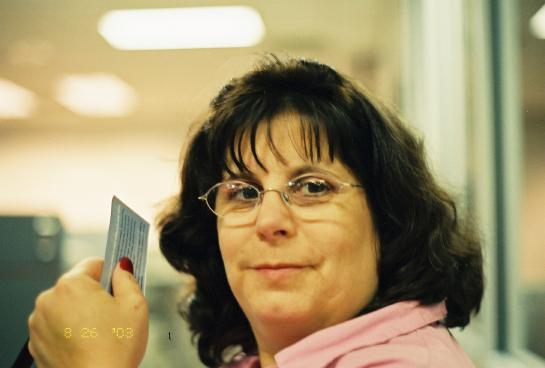 Karen on board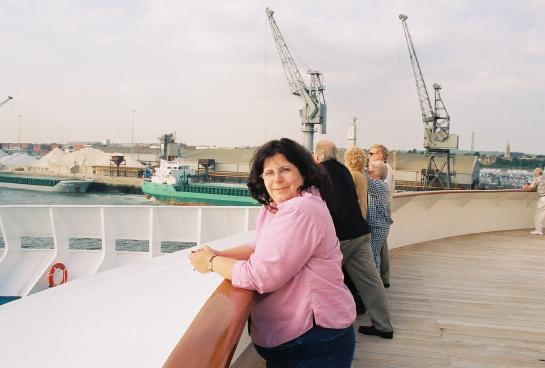 As we set sail from Southampton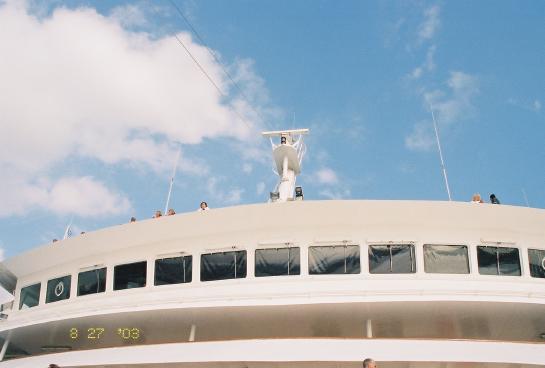 The Royal Princess Bridge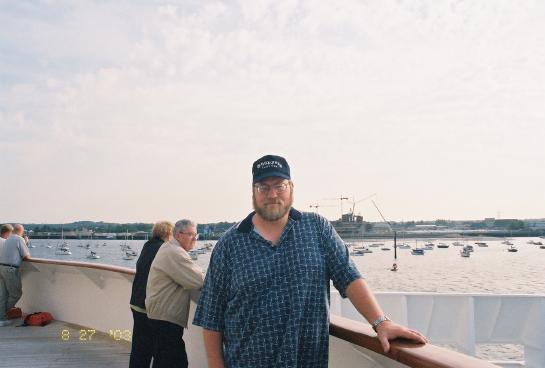 Chuck on the boat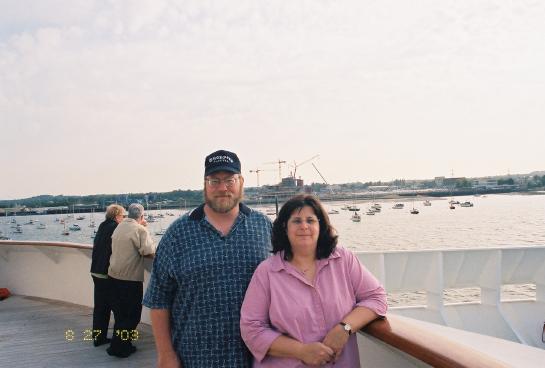 The happy couple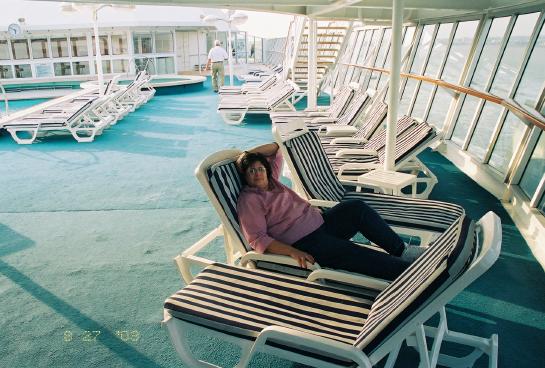 The start of Karen's lounging about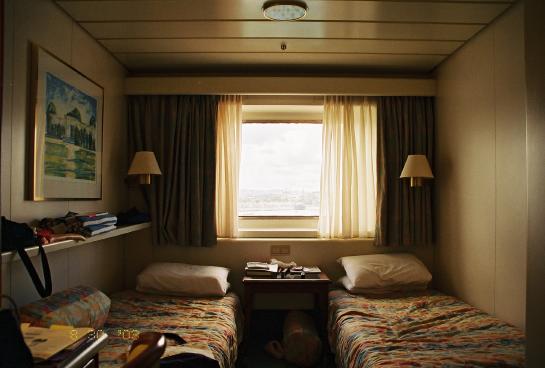 Our cabin before they moved the beds together for us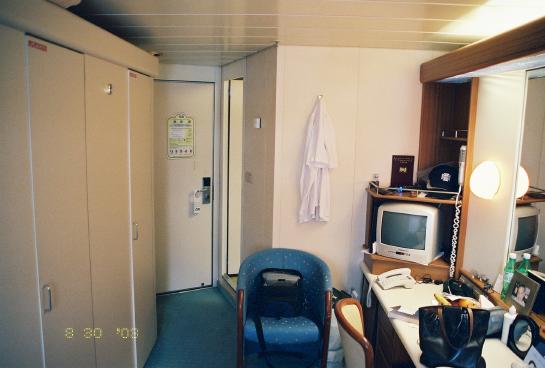 The other side of our stateroom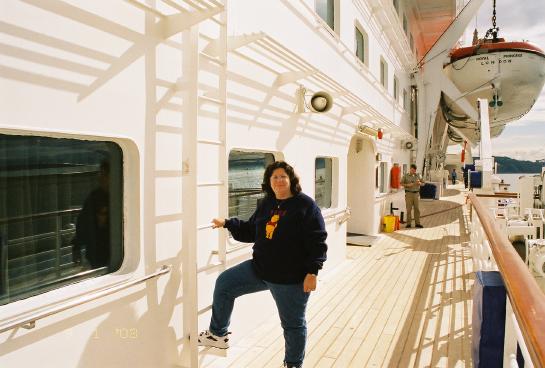 Karen trying to escape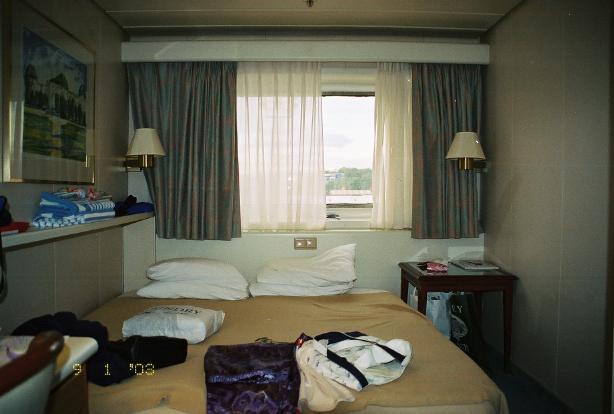 Beds together now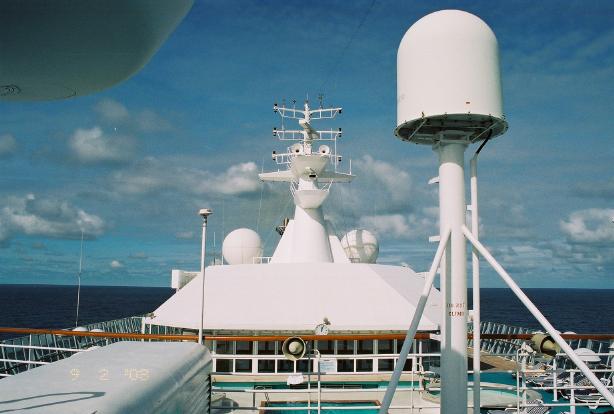 Looking forward from the aft end of the ship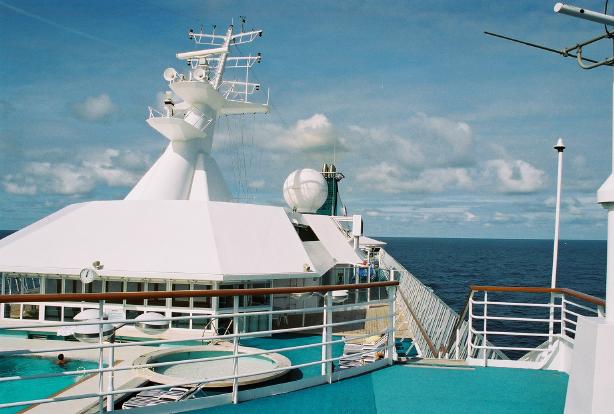 The aft part of the ship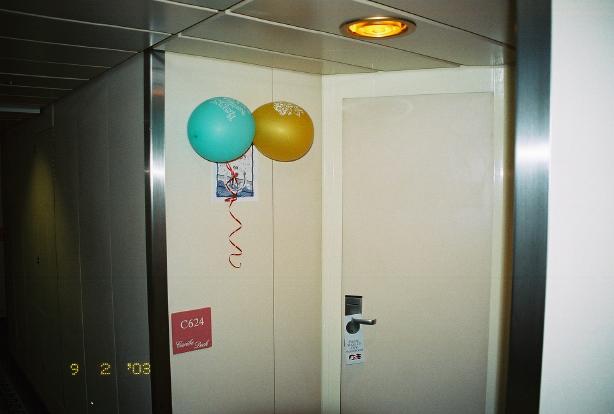 Our stateroom C624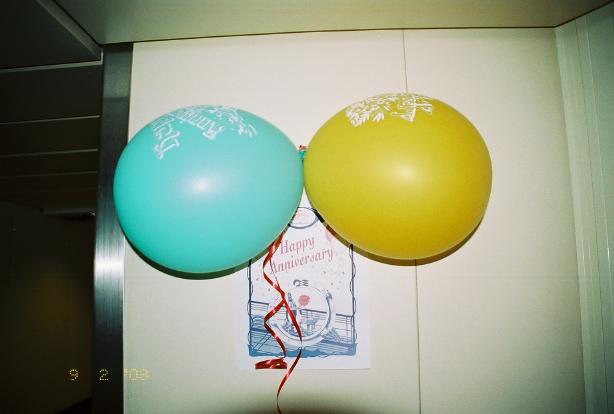 Celebrating our 25th year together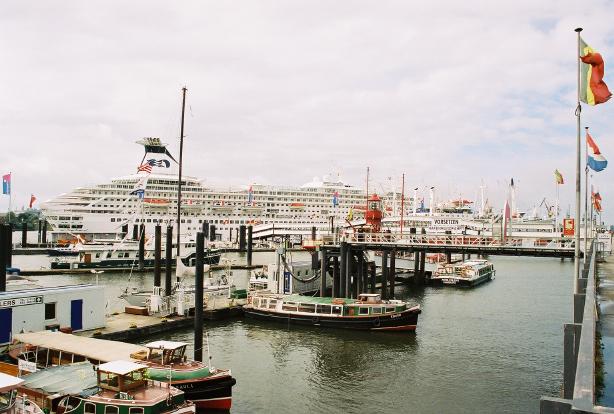 The Royal Princess in hamburg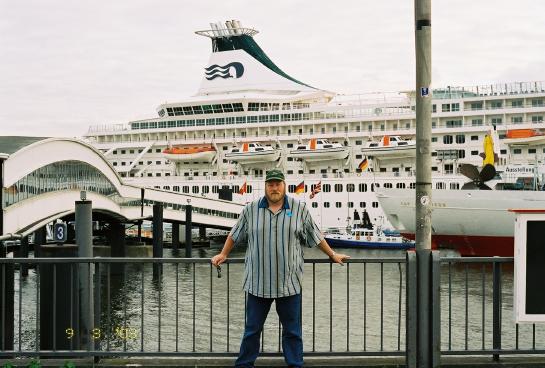 Chuck in Hamburg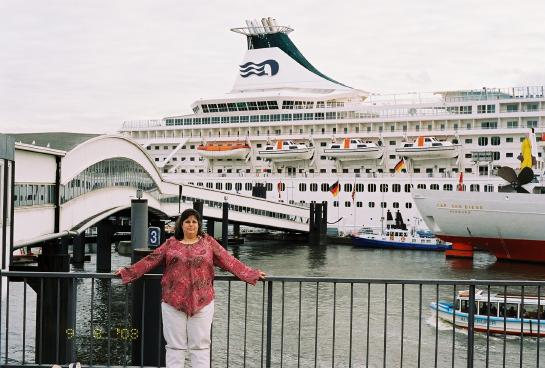 Karen "Hamming" it up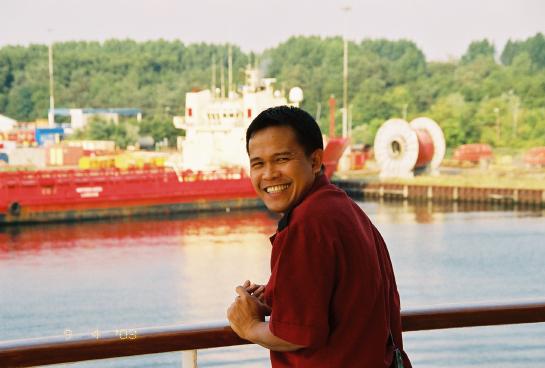 This was our cabin steward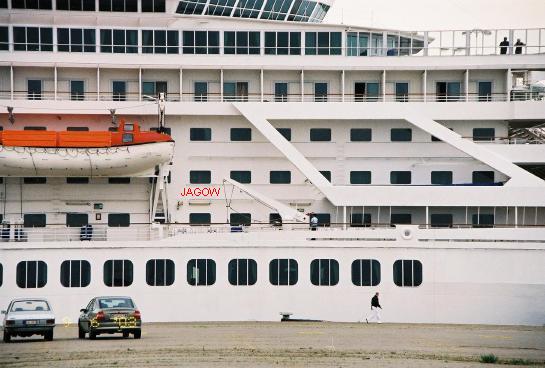 Nice of them to personalize our cabin eh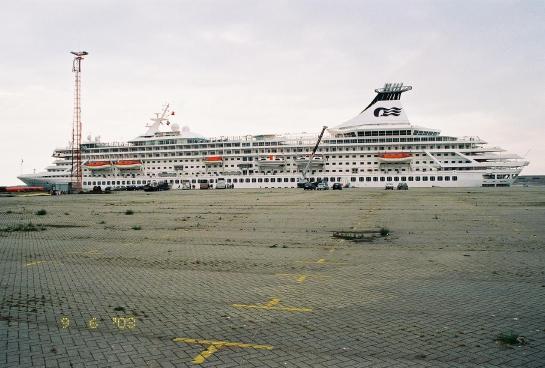 The Royal Princess in Brussels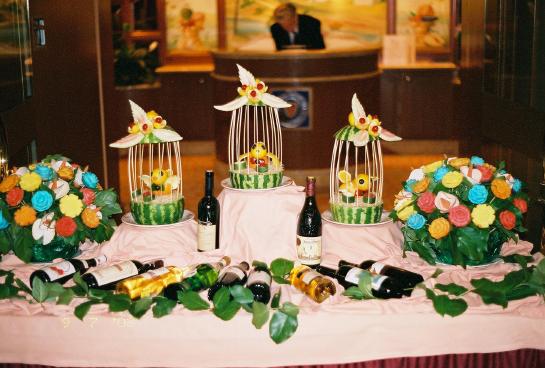 Dinner sculptures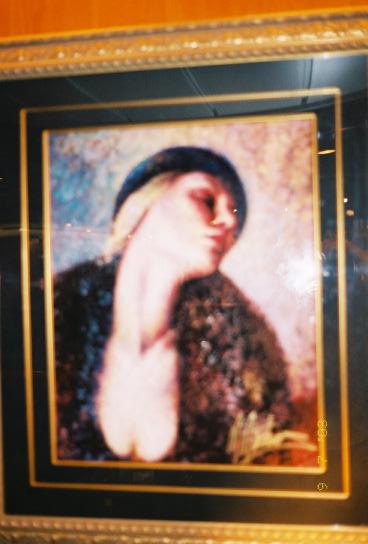 The painting I wanted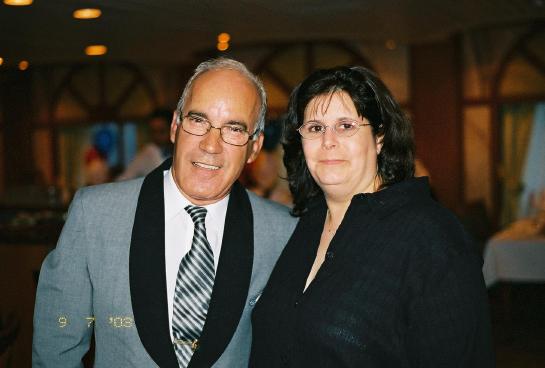 Karen and our dining room table captain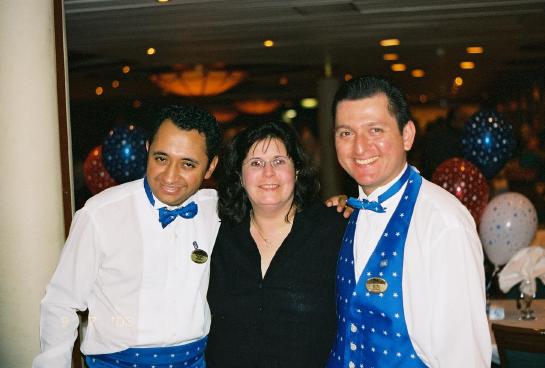 Karen and our waiters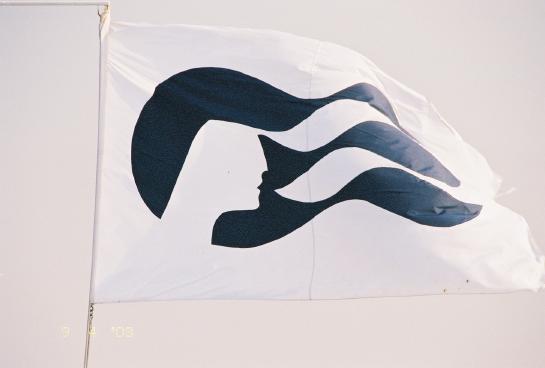 So long Royal Princess