Amsterdam, Netherlands
Falmouth | Cork | Dublin | Edinburgh | Hamburg
Amsterdam | Brussels | Paris | Shipboard | Ramblings
Our travel into the Netherlands required the cruise ship to wind down a river to a berth in Amsterdam. We were able to see a high speed pontoon boat and several farms and other interesting buildings. We came in during the early evening and stayed overnight. Many folks went off the ship to visit the Amsterdam night life, but Karen was tired and my ankles were sore from the walking tour of Lubeck. So we just had a very enjoyable dinner and watched an entertaining show on the ship. I tried to talk her into visiting the famous "red-light" district of Amsterdam but she would have none of it. Our tour the next day took us to a 17th century community faithfully restored complete with working windmills. After the windmill tour we embarked upon a very relaxing steam train ride through the Dutch countryside. We had a nice lunch of Turkey and potatoes and then shopped at some tourist shops before our bus ride back to the ship.
A clock tower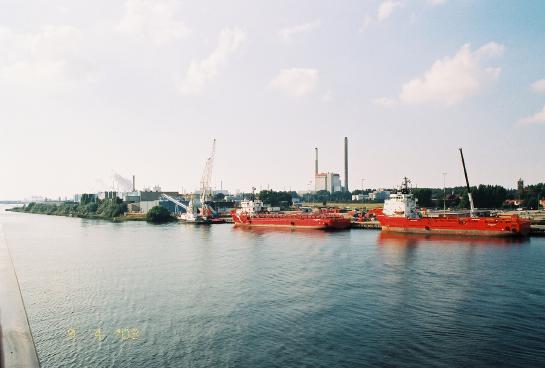 Red Dutch ships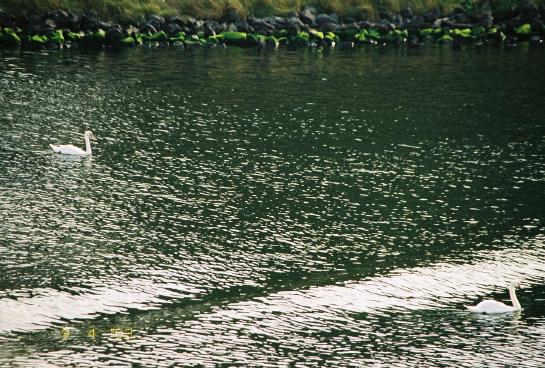 Swans in our wake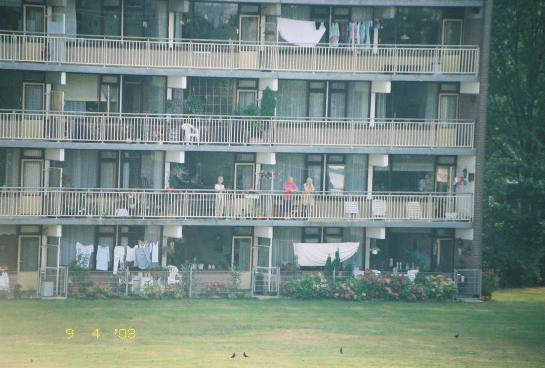 Dutch folks watching our ship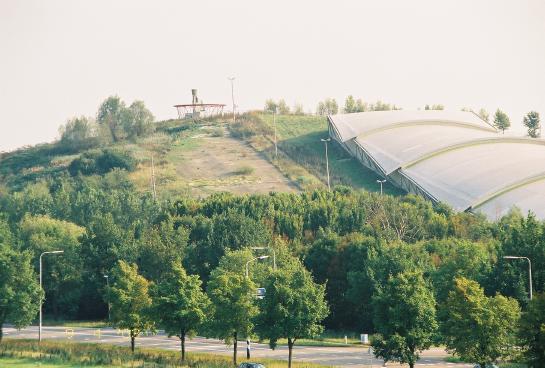 A Dutch ski area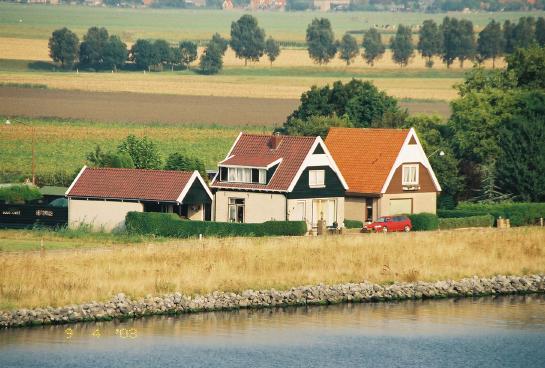 A Dutch farm house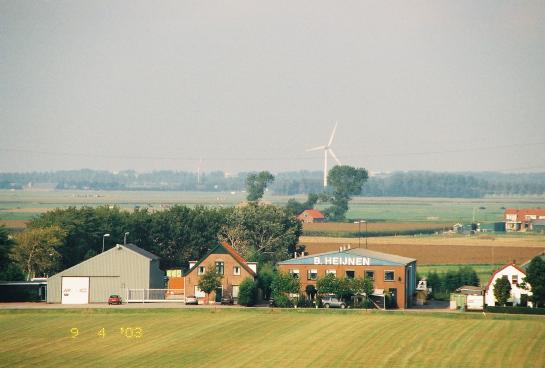 Some modern windmills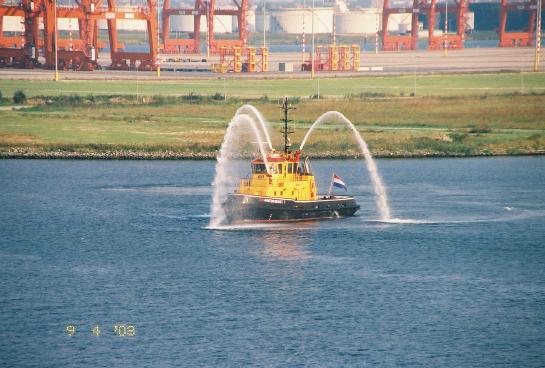 A tug boat awaits us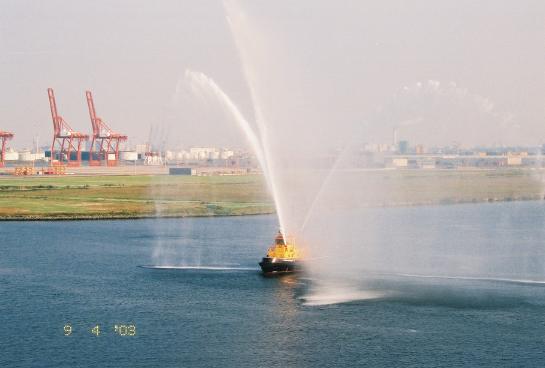 Our grand welcome to the Netherlands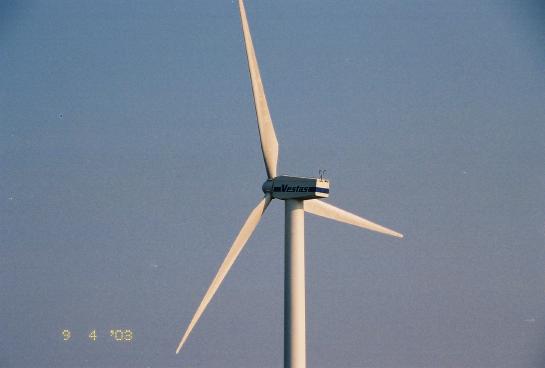 A close up of a modern windmill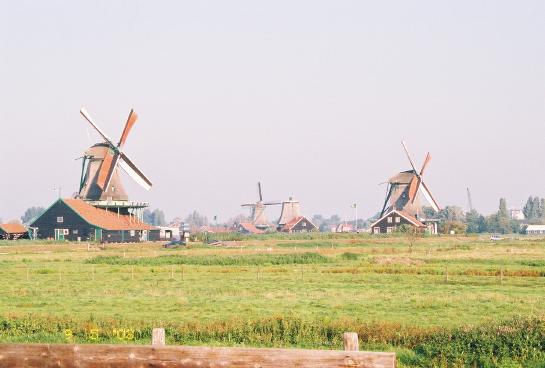 Old style working windmills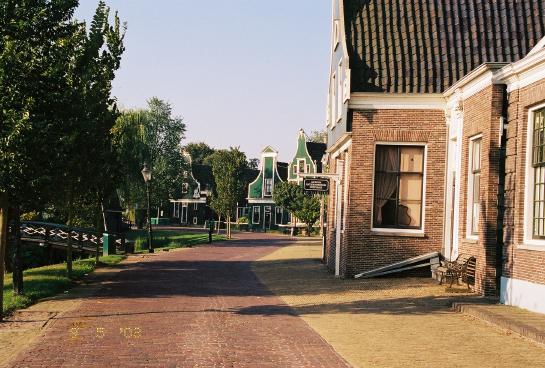 A restored 17th century Dutch street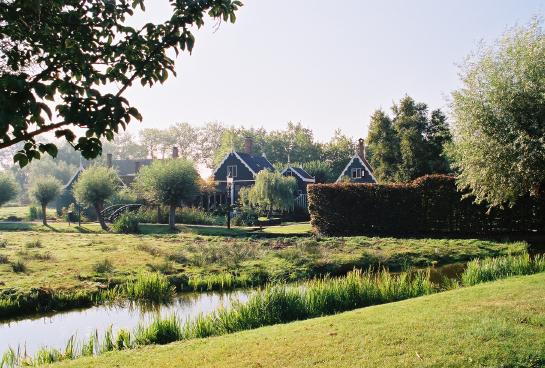 More of the 17th century Dutch town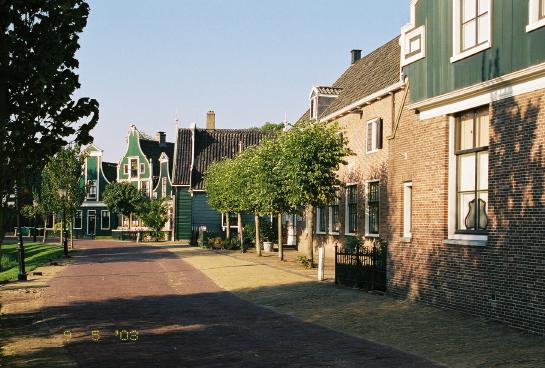 Another view of the street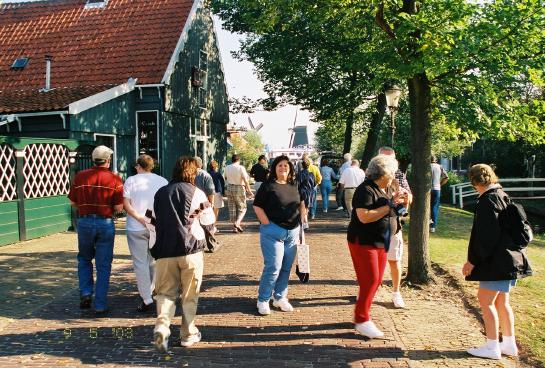 My bride waiting for me to stop taking her picture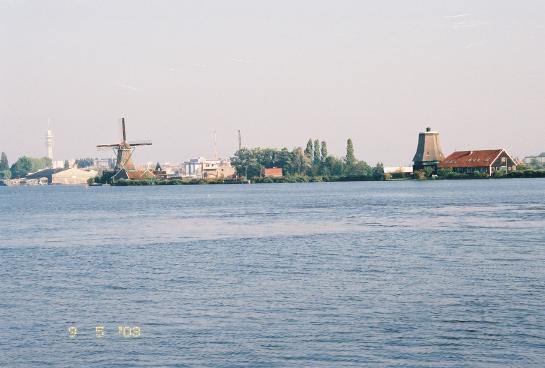 Another windmill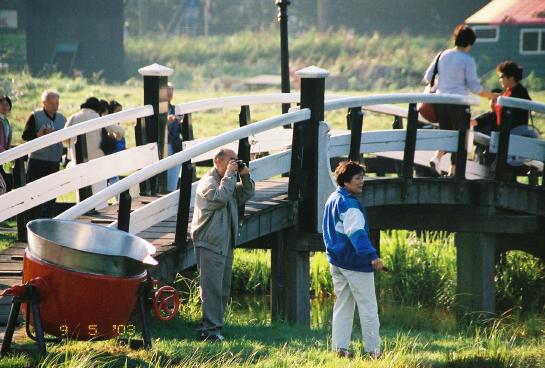 The foot bridge we crossed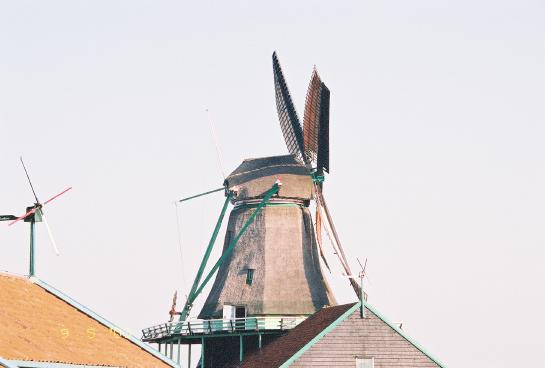 Getting closer to the windmill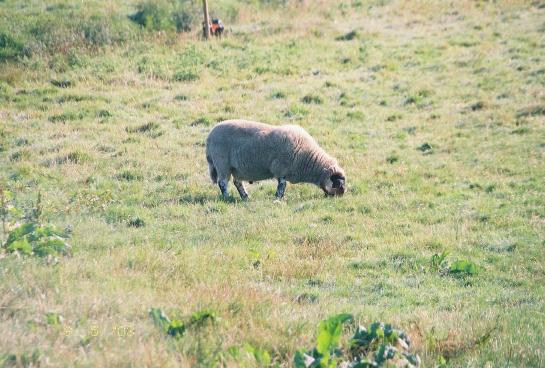 A Dutch sheep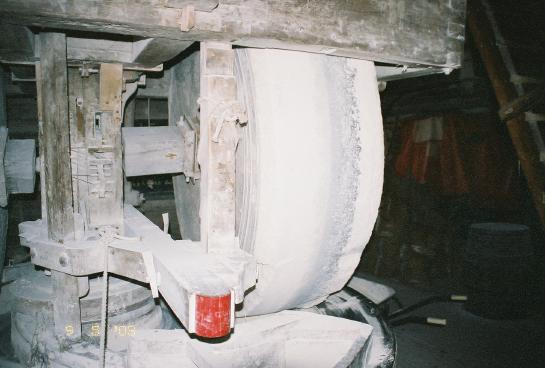 The windmill's grinding wheels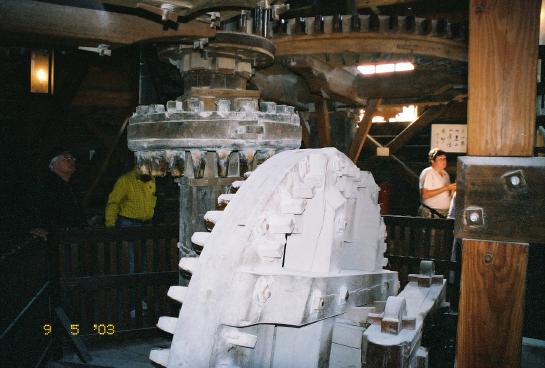 The wooden gear teeth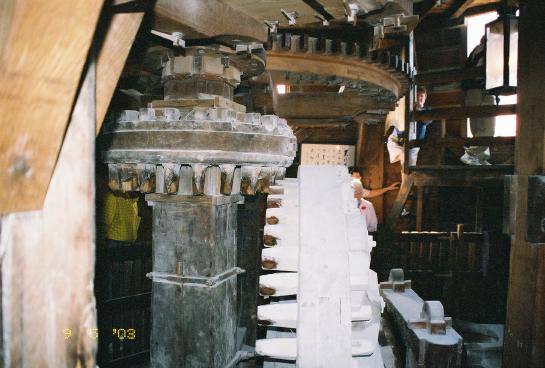 More of the wooden gears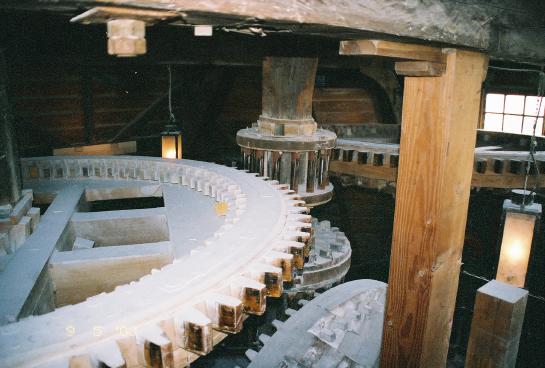 Gears everywhere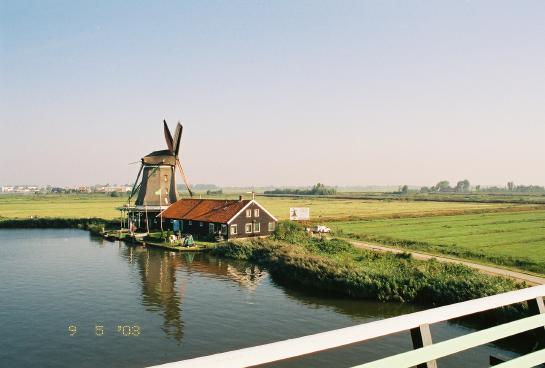 A picture of another windmill from a windmill
Nice shadow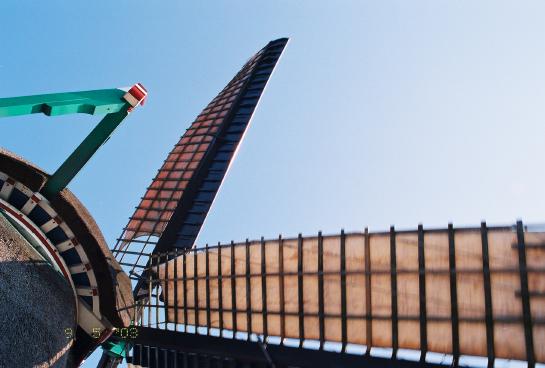 The windmill blades were made of cloth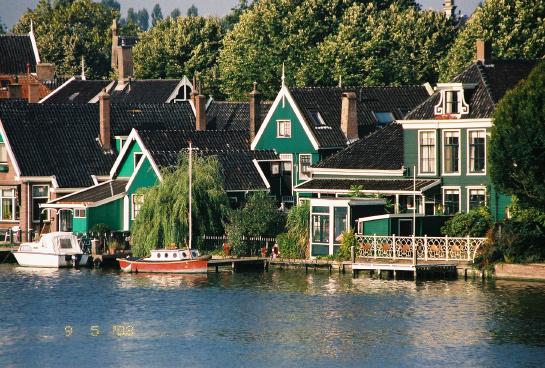 Dutch houses on the riverfront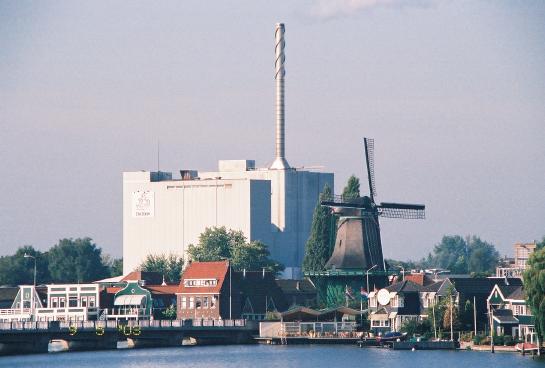 A modern power plant next to an old one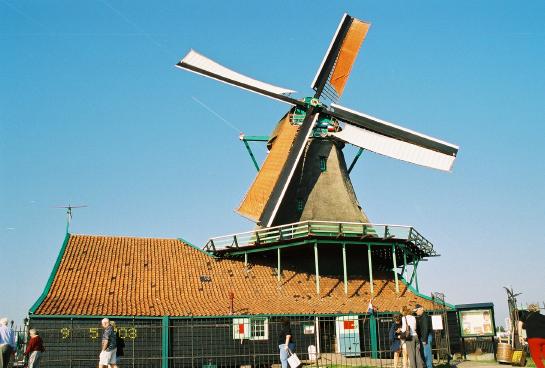 The windmill we went inside of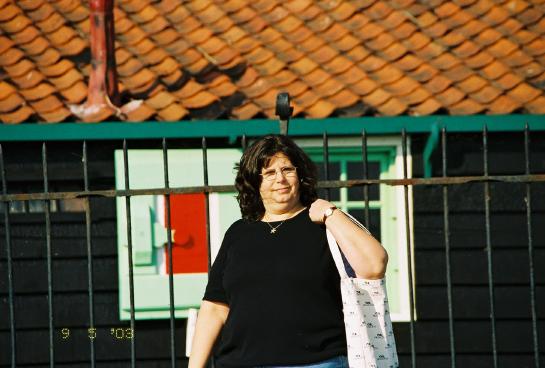 Another fine picture of the Mrs.
Karen makes friends everywhere she goes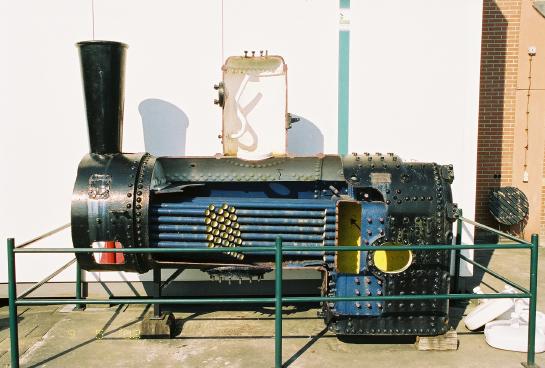 Cut-away view of the steam engine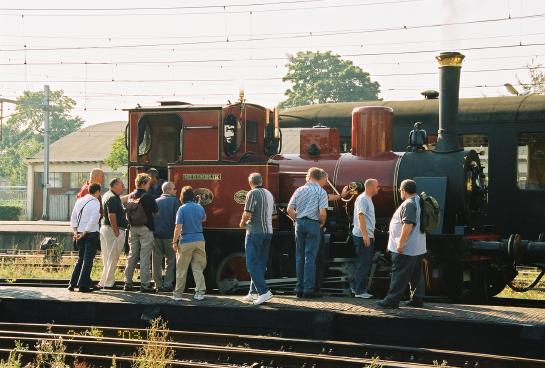 The actual steam engine used for our train ride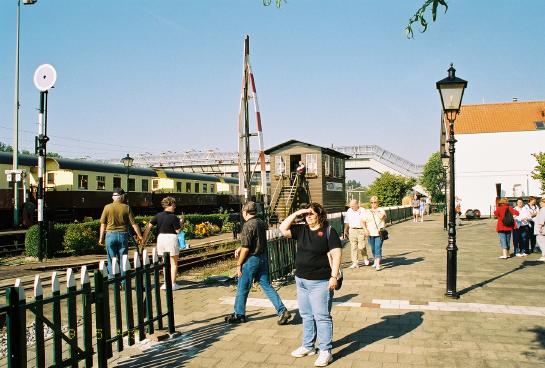 We are riding what?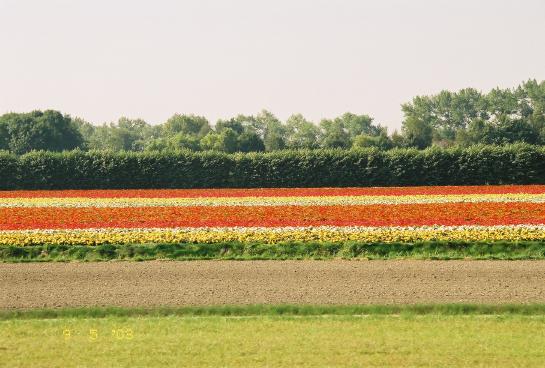 The Dutch have extensive flower farms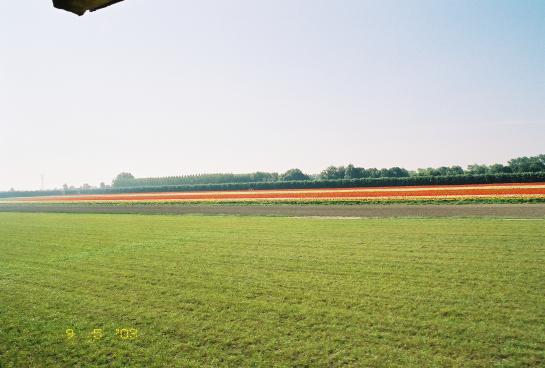 A wide angle view of the flower farm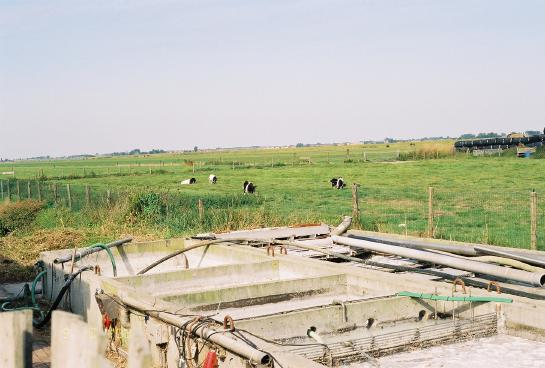 Dutch cattle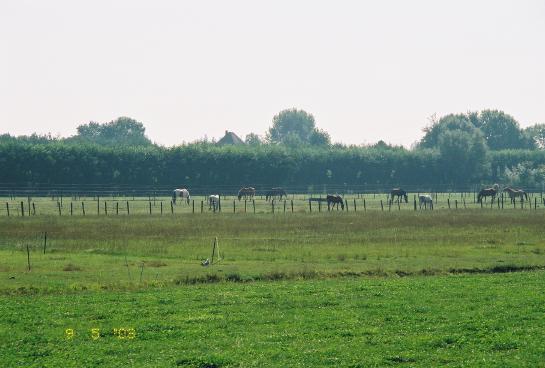 Dutch horses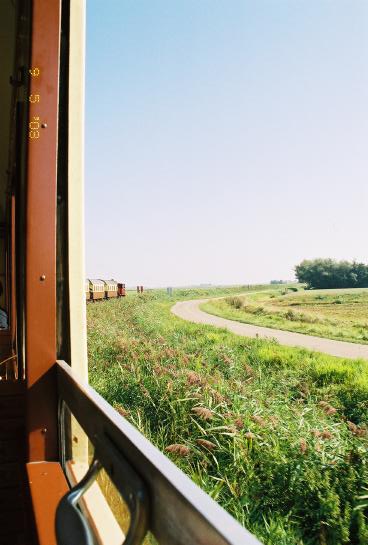 The train as it makes a corner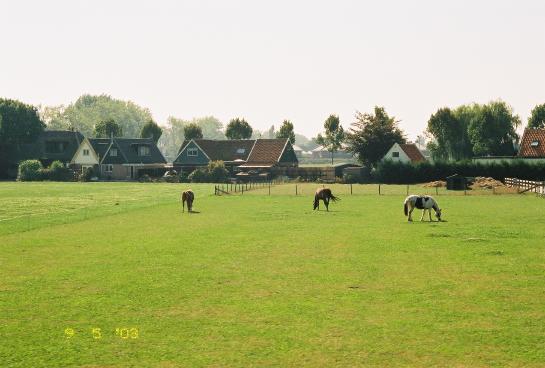 More horses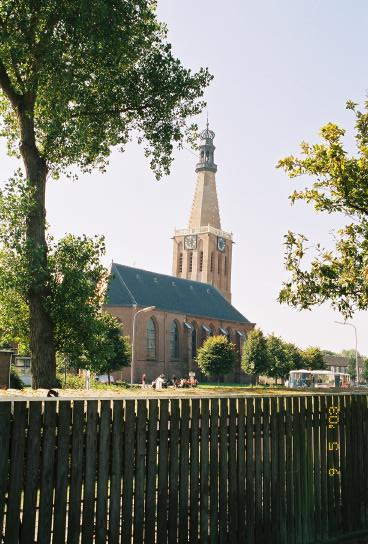 The church at the end of our train ride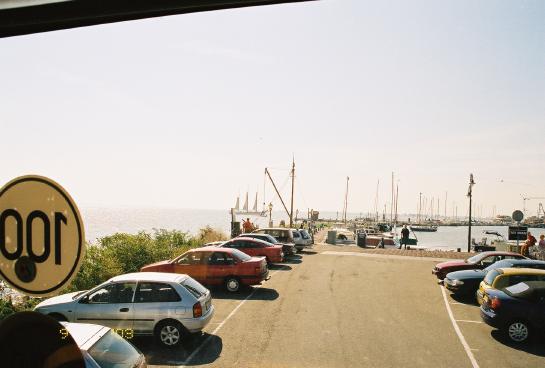 A Dutch harbor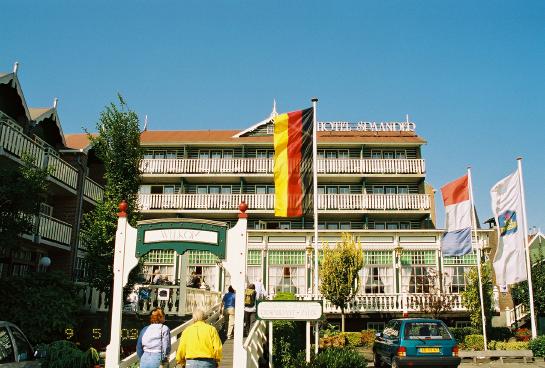 The hotel we had lunch at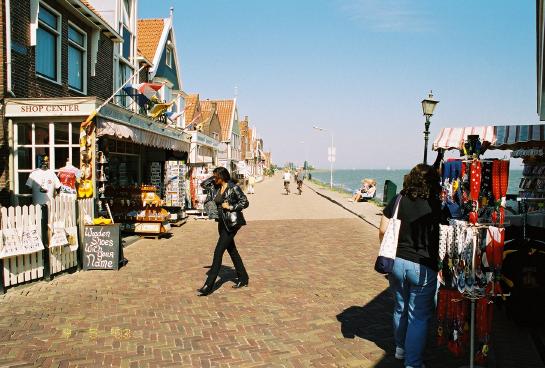 A Dutch seaside street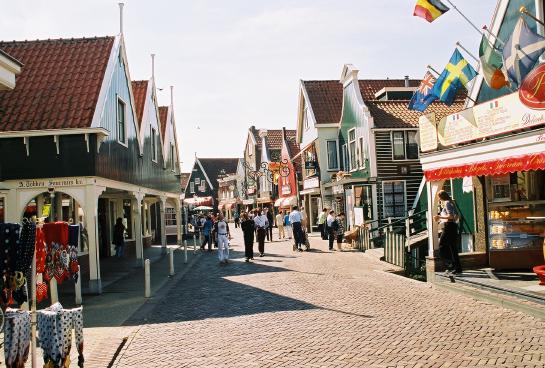 Tourist shops along the way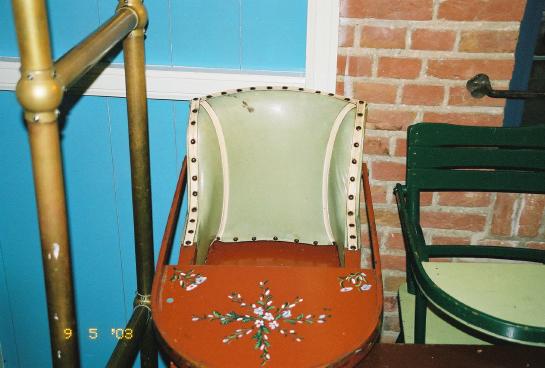 A decorated high chair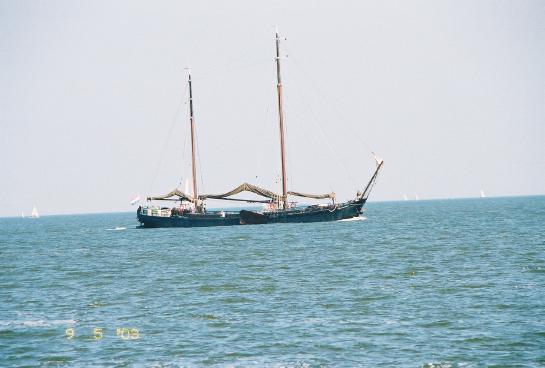 A Dutch sailing ship, not sailing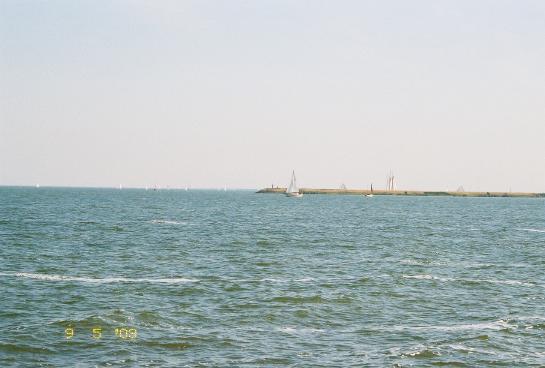 More of the harbor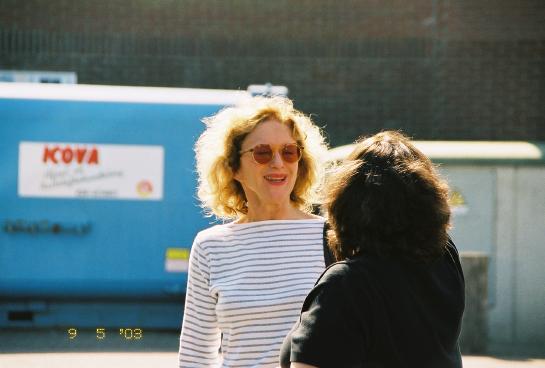 Our tour guide while in the Netherlands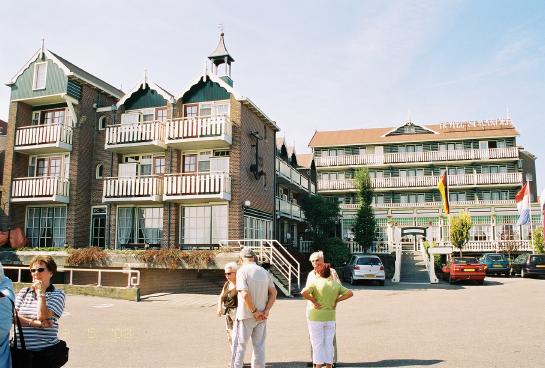 The Hotel we had lunch in, again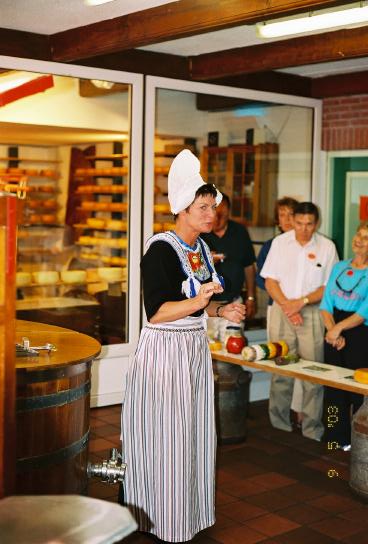 She explained the cheese making process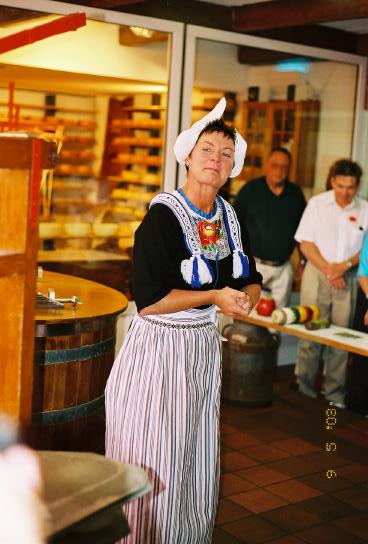 Was I paying attention?