Our Western European Cruise

01:01:11 0001 Failed to execute CGI : Win32 Error Code = 259

We arrived at the Norfolk airport about 2 hours before our flight left and found out that our plane was having mechanical problems and our arrival at Dulles would be delayed. Two hours after the scheduled departure time we finally took off for Dulles International airport in DC. When we arrived in DC we found that we had missed our flight to London. United graciously put us on the next flight that left at 9:00 PM, we were supposed to leave for London at 6:00 PM with a 6:00 AM arrival time. The upside is that United upgraded us to Coach - Extended class which yielded a few more inches of legroom. We landed at Heathrow in London around 10:00 AM the next day. I had called Princess cruises from DC to let them know we were not going to be at Heathrow as early as they would have expected us. This is important, as Princess was to provide the hour and a half bus ride to Southampton where the cruise ship was.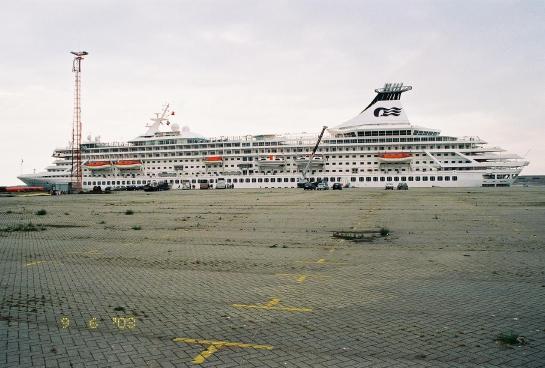 The Royal Princess
We made it to the ship just before 1:00 PM. We wanted to nap and take a shower as we had been in the same clothes for over 30 hours now. We found our stateroom and waited and waited for our luggage. It finally showed up outside our door about 6:30 PM. We showered and then had our first meal on the Royal Princess. We then unpacked and pretty much went straight to sleep on our double beds. We had put in for a wake up call around 5:00 AM so we could get up and go have breakfast before our first tour of the Cornwall Coast of England. We never received our wake up call and I woke up about thirty five minutes before we were supposed to meet for the tour. So we scrambled and made it to the tour but we missed having breakfast.
On to Falmouth
Or you can go to each of the various tours by clicking on the links below.
Falmouth | Cork | Dublin | Edinburgh | Hamburg
Amsterdam | Brussels | Paris | Shipboard | Ramblings